Home / Hazards / Floods

Flooding is one or the leading causes of disasters in the U.S.. Can you answer the following questions?
Do you know your community's flood risk?
Do you know what those risks are for your home?
Do you have a response plan? As part of that plan ,do you have Flood Insurance?

Prevention and Response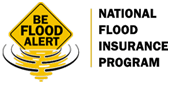 Remember - Homeowners Policies do not cover flood damage, YOU MUST CARRY FLOOD INSURANCE.


Significant River Flood Outlook
Data
Precipitation Forecast
Hydrometeorological Prediction Center